Ideas for Your Custom Closet
House sizes have gotten smaller in recent years, creating the need for clever storage solutions. And that applies to custom closets, as well as the kitchen.
In today's home market, a walk-in. custom closet is a major status symbol, and the trend is that home buyers are willing to pay extra for a walk-in closet in the master bedroom.
Who is better at space planning than a kitchen and bath designer, like me? I discovered that custom closet design is a natural addition to my skill set because whether I was finding storage for spices or for shoes, the essential design elements remained the same.
Style, Efficiency and Personalization Are the Keys to Successful Closet Design
Here are my primary considerations when starting a closet system:
#1 Is there enough space?
When it comes to the master closet, bigger is definitely better. Even downsizing boomers want plenty of storage for a lifetime of "stuff" so it's important to look at the entire house lay-out when planning out closet space. If space is at a premium, perhaps a spare bedroom can be used to add a spacious walk-in closet and dressing area.
No matter what size space you have, we can make it work.
#2 How do you use the space?
Closets are no long one-size-fits-all. It's important to me as the designer to understand how you use the space.
Do you have a shoe collection like Carrie's in "Sex And the City"?
Does your husband have ties in every imaginable color and pattern?
Are your outfits color coordinated or are things stored haphazardly?
Is the closet stacked with folded jeans and sweaters, rather than mostly hanging clothes?
Are there formal dresses and business suits that require traditional hanging space?
What about belts, scarves, handbags, hats?
Understanding what you need to store, what you access most frequently, and even favorite colors can influence my closet designs.
#3 How can I customize your closet?
Homeowners often complain about lack of adequate closet space. I have found that it's not because the space itself is too small, but it's because they can't use the space effectively. A 5 ft. tall woman is probably not using the top third of the closet, simply because she can't reach it.
Likewise, a tall person may avoid using racks placed at lower levels that require stooping or bending to use. The solution may be as simple as moving a rack up or down 6".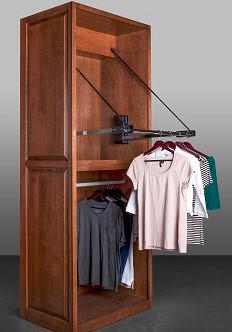 Motorized or manual pull-down fittings that bring the contents of high racks down can "give back" enough space to make a small closet seem larger.
Something I always keep in mind when designing a closet is universal design principles. More and more homeowners want to remain in their homes as long as possible and be able to access their clothing as they always have done. The motorized lift brings contents down to the person who may have limited extended reach – in the future or now, it doesn't matter. What does matter is that the convenience is there for whenever it's needed.
In the case of two users of different heights, I may make two separate "zones" to serve each person's specific storage needs.
#4 Is the lighting appropriate for easily seeing all colors and contents?
Everyone wants to be able to tell if their pants, shoes, sweaters, jackets, socks are black or navy.
If you've ever left the house wearing what you thought was a black skirt that turned out to be navy in the sunlight, or you discovered too late that you were wearing two different colored socks that you saw as the same in your old closet, we know you were not happy.
What I'm getting to is that lighting is critical for a great closet system.
LED lighting makes it easy to add lighting to any space, without the extra heat that created challenges in the past from halogen spots.
Drawers that automatically light when opened, or pull-downs that light up when they are pulled down – even closet rods for hanging clothes light up these days – can make it easier and more convenient for people to match colors. And find things, too.
LED light strips can be applied to get light exactly where it's needed. Plus LED lights save energy and last practically forever.
#5 Do you want luxury materials in your custom closet?
While the closet must be functional, the styling is about fashion. The number of finish options, furniture details and custom touches that add a sense of luxury are pretty much limitless.
Islands are trending in closet design. People love having them for the drawer storage and for the horizontal surface that can be used for laying out clothes to see if they go together, folding laundry, packing for trips, etc.
A bench seat is also on trend. Everyone needs a place to sit to put on and take off shoes. A bench that has room for storage is especially practical, in the closet as well as in a well-designed kitchen or mudroom.
Incorporating glass in your closet is another big style trend. Whether it's glass in doors, drawers or shelves, it adds a nice touch. Frosted glass is especially attractive and modern, and it hides any clutter that may be going on behind the doors. How about mirror panels in cabinet doors? The more angles available for viewing an outfit before leaving home, the better.
Shoe walls are no longer reserved for the rich and famous.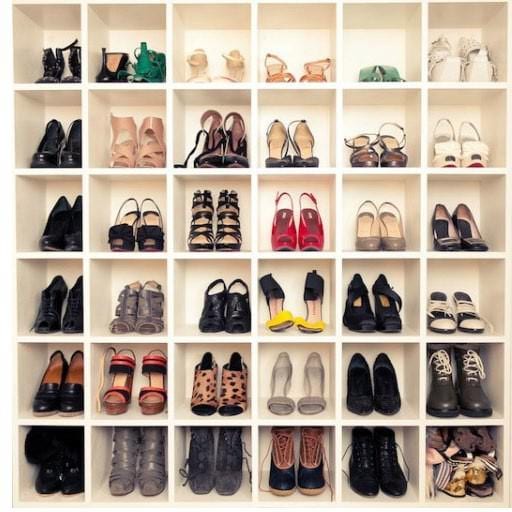 Shoes are the one accessory that tends to accumulate. With a shoe wall, your shoes will be properly stored and better protected, and you can see your options easily when getting dressed.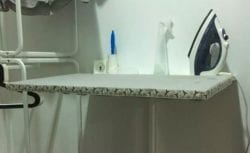 Don't forget about decorative hardware, always the "jewelry" of the kitchen and bath, it can now be added to closets. Unique detailing such as crystals add a "wow" touch.
An ironing board that folds up into the wall when not in use can come in really handy.
Conclusion
Today's custom closets have become a showcase for an owner's style and taste. And they make them feel good, too. People are less stressed getting ready for their day when their closets are well organized.
A custom closet can be a financially smart choice in any home, no matter its size. They add value by providing more space and organizing the clutter that homeowners want to tame.
Craig Allen Designs has the design expertise and experience to design a custom closet for you, possibly like the ones you saw on HGTV. No matter your expectations, we can create the efficient storage and luxurious feel you want.