Craig Allen Designs Understands the Importance Of Finding the Right Contractor For Each Job For Which He Creates the Design
Craig Is Hands-On and Personally Involved in Your Project. He Wants to See His Ideas Come To Life Almost As Much As His Customers
The Kitchen Remodel Process – What to Expect
Craig Allen Designs makes sure your kitchen remodel includes thorough planning for the entire project. A good kitchen remodel plan takes time to create, and so does bringing it to life. The important thing to know is the timeline for each phase of the project, so you can plan accordingly. Craig will tell you what to expect, and when.
A kitchen renovation can be a stressful process. Yet when you work with Craig Allen Designs, he will do his best to reduce your stress by educating you on what to expect, communicating clearly and working with you to resolve any challenges that might be encountered.
General Overview of A Typical Kitchen Design Project:
Phase I – Designer Style and Concept Discussion
Site Visit

Review Budget Considerations

Material Selection

Start Conceptual Design

Review Conceptual Design
Phase II – Start Plans *
Sign-off on Conceptual Design / Preliminary Plans

Site Visit

Budget Allocation Meeting

Secure Financing (as appropriate)
Phase III – Finalize Plans *
Review Plans

Contractor Budget Meeting

Start Project

Complete Construction Documents

Apply for Permits *

Final Budget Meeting
Phase IV – Execute Construction Agreement *
Construction Funding Secured

Mobilize Project

Pre-Construction Meeting

Execute Construction Project

Final Inspection

Move-In
* Indicates pre-construction monies are due at this time, use actual date to adjust start date based on time difference between scheduled date and actual date.
---
Get the Right Contractor
When you choose Craig Allen Designs for your kitchen or bath remodel project, you are getting more than a kitchen designer. Craig has a network of contractors he works with who have the skill and know-how to bring his design vision from concept to reality.
In addition, when selecting a contractor for your project, he takes into consideration the unique aspects of your project, so he matches you with the right person for the job.
Communication Is Important
Discussing and developing ideas for kitchen renovations and designs can be fun, but it's only one part of the project. Craig understands the importance of timing and budget, and that's why he regularly communicates to ensure everyone involved in the project is on the same page as far as what needs to happen when.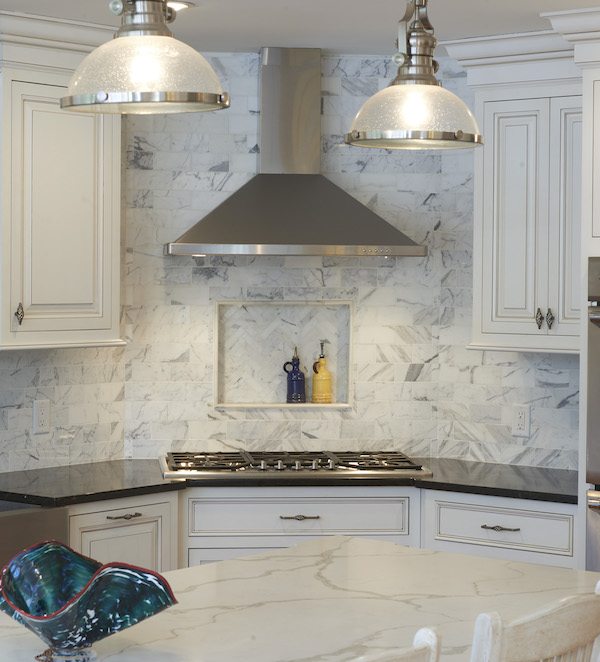 Craig will collaborate with either your contractor or he can recommend a preferred remodeling partner. Having managed (and directly worked on) many remodeling projects, he knows the importance of collaboration and communication. Moving/removing doors or doorways, moving windows, taking down walls, lighting, plumbing, and ventilation are just some of the areas impacted by the kitchen design and are important for scheduling and budgeting.
Successful projects require lots of clear communication. Craig will be calling, emailing and stopping by regularly to check in with you throughout the project.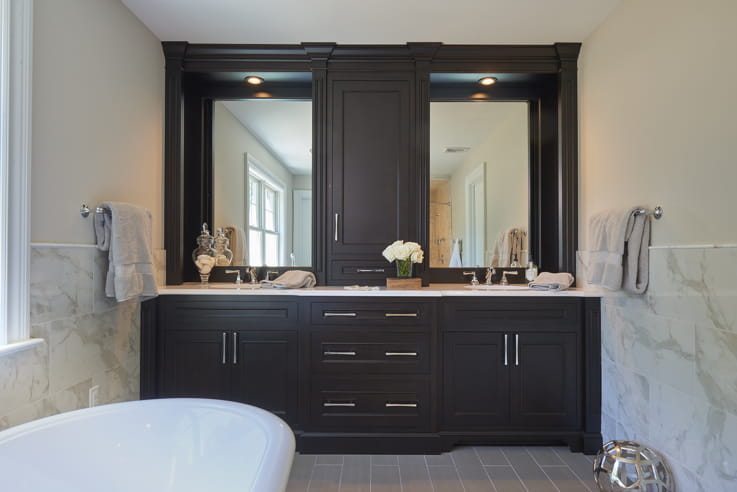 What Craig Allen Designs Will Do for Your Kitchen Renovation
Craig excels at giving you the best possible results for your investment. He will guide your decisions, so you get exactly what you want, with expert recommendations that will help you stay within budget and provide options and ideas to make your project outstanding.
Is A Designer's Kitchen Remodel Experience Important?
With years of accumulated knowledge and experience related to every project phase, Craig has developed long-standing relationships with materials suppliers and manufacturers.
He grew up in the construction business, working for his father when he was a teenager. He discovered a passion for kitchen design and has focused his business on providing his customers with kitchen designs they love.
Satisfied Customers
Craig Allen Design has customers who greatly appreciate his ability to provide ideas and innovative design for useful, practical living areas. They value his ability to guide them through every aspect of a project, especially his knowledge of each phase of construction – from wood and material work, to electrical, plumbing, and finishing. They are grateful for his expertise and experience in material selection, space planning and care after your kitchen remodel project is completed.
He offers all that, plus makes your dream kitchen come to life — with an eye for detail that's bound to exceed your expectations.
If you're still not completely convinced that Craig Allen Designs is the right choice for your kitchen design and renovation project, read what his satisfied customers have to say about their experience working with Craig. You can read reviews here and here.
If you would like to schedule a consultation for your next kitchen remodeling project, contact us at 201-444-2239 today.