Getting Started on Your Kitchen Remodel
Sometimes there's only one incentive behind starting a kitchen remodel. Maybe your family can't fit around the breakfast table anymore. Or you need two ovens but there's no space for another. Or your kitchen is simply outdated and ugly.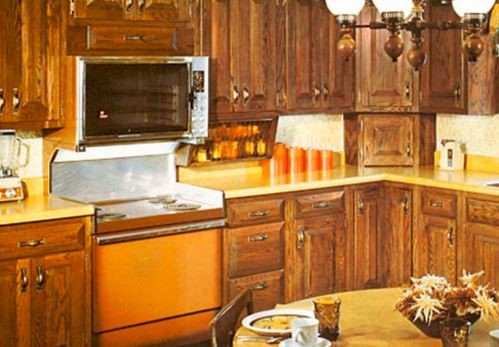 Reasons for a Kitchen Remodel
Sometimes there are a lot of little things that add up to the need for a total kitchen remodel. You don't like the color of your cabinets, the cabinet doors are sagging on their hinges, or you have no storage space.
Maybe you're dreaming of a kitchen that matches your tastes, which are now different from what you had when you first moved in.
Or maybe you're looking to open up your kitchen to the rest of the house for an open floor plan.
You Need an Experienced Kitchen Designer for Your Kitchen Remodel
Whatever your situation may be, an experienced kitchen designer – like Craig Teitsma of Craig Allen Designs — can help you create a way to get everything you want in your dream kitchen.
A kitchen designer will help you imagine ways you can open up and reconfigure your kitchen, like removing the wall that separates your kitchen from your dining room, with cabinetry in both spaces that ties them together.
You may have to give up some items on your dream kitchen wish list to create room for a walk-in pantry or a new breakfast nook. Together with your designer, you can come up with ways to create a more efficient traffic flow for cooking, entertaining, and dining.
Maybe you want a colorful backsplash, featuring a variety of different types of tile in many shapes and sizes. The possibilities and design options are endless.
Reasons for Kitchen Remodel
Some of the most common reasons to remodel your kitchen:
Make your home more comfortable and attractive

Create more room for your growing family

Update an outdated kitchen

To make your kitchen more functional

Add much needed storage
Whatever the reason, think about what you dislike the most about your old kitchen, and what improvements will help you make things more efficient, more stylish, more functional.
Ask Yourself Some Questions Before Starting a Kitchen Remodel
As you consider a kitchen renovation, the following ten questions will make your life—and your kitchen designer's and contractor's life—easier. By having answers to these ten questions before you do anything, you'll be able to have a more productive and satisfactory experience.
1. What is your goal?
Are you intending to upgrade your home for sale? Or are you looking to upgrade your kitchen for the reasons listed above?
2. How long do you plan to live in your home?
If you see yourself living in your home for only a few years, you should consider your return on investment and keep your renovation plans scaled down. Your new kitchen should be timeless and traditional to increase its resale value.
However, if you're going to be staying in your home, then, naturally, you'll be spending a bit more to design something that is really your style.
3. Children
If you have children now or will be starting your family soon, think about where you are going to store everything out of children's reach. Also, you will need to select durable finishes and easy-to-clean materials. If children are old enough to use the microwave, think about a microwave drawer just for them.
4. Asthma and Allergies
If you or someone in your family suffers from asthma or allergies, your kitchen designer can direct you to products without high-gloss lacquers and urea and formaldehyde. Many cabinet companies have an industry-specific certification stating that they have proven they adhere to environment-friendly practices and use eco-friendly products in their manufacturing processes.
5. Will you stay in your home during the renovation?
If you stay in your home during the renovation, you will be adding to the time the construction takes. Think about it and answer truthfully.
Can you live without a sink for a month or however long your project takes?
Will you get tired of eating pizza every night?
Can you tolerate having to lift a heavy sheet of protective plastic every time you enter your home?
Do you want to live with workmen showing up at your house at 7 am? Having your driveway blocked by workers' vehicles and delivery trucks?
These are only a few of the inconveniences you'll experience during a months-long renovation you need to be aware of.
6. What is your budget?
It's crucial to be honest with your kitchen designer about what your budget really is. A little research can go a long way. Visit some showrooms and home stores – in person or online — to figure out the cost of items and then figure out what you need and what you can afford.
Quality should be a priority; buy the best you can afford. When it comes to the kitchen, you want to have high-quality, functional items because everything in the kitchen gets used constantly and gets used hard.
Be practical and don't buy unnecessary items. It can be tempting to buy all sorts of gadgets and fancy appliances, but it's better to go with the reliable basics that you know you'll use and get your money's worth from.
Be prepared for the unexpected. There are always costs and expenses you don't know about, like labor and materials, taxes and shipping and/or delivery costs. These can add up quickly, so take them into account when you're setting your budget. Your designer will educate you on these costs, but you should be aware in advance.
7. Get inspiration from other projects
Seeing how other homeowners have transformed their old kitchens into something new and beautiful is helpful when beginning your remodel process. Houzz.com is an excellent resource. Also House Beautiful.
8. What can you do to open up your kitchen?
If an open floor plan is on your remodel wish list, educate yourself so you can ask questions about what you can and cannot do. You and your designer can explore every possibility to make the best use of your kitchen remodel.
9. What's behind those walls?
Every kitchen has concealed utilities that may limit the amount of room you have to work with. Another reason why you need expert advice.
10. When can you get started?
A well-planned project = a successful project, so do your homework and take the time necessary to properly plan every move you make during the kitchen renovation process.
Conclusion
Craig at Craig Allen Designs is available to help you manage your remodel project, in terms of functional and beautiful space design, keeping costs within your budget, the number of decisions that must be made and the amount of work that needs to be done.
Contact Craig Allen Designs and get started.